Bictoin are maintaining a resistance level but there are other things like Oil prices plunges, Stock market behavior and coronavirus toll that will influence crypto market in the coming week.
#1. Bitcoin Price Resistance at $7000
From April 16 onwards, Bitcoin has maintained a $7000 support despite some analysts are warning that year-to-date resistance and the 200-day moving average can become obstacle in bitcoin rally.
As per BarChart.com, BTC/USD started the year above $7200, the last 20day moving average is up by approx. 10% and the 200-day moving average currently lies around $8600.
Cointelegraph Markets analyst Michaël van de Poppe predicted, "I consider we can move towards $7,600 to reach the break-even point of the yearly level."
#2. Halving Is At Hand
Just three weeks left in Bitcoin's third seminal block reward halving. The new amount paid to miners per block will become 6.25 BTC.
A bitcoin investor expected that this will support bitcoin price appreciation because miners are the largest community of bitcoin sellers. If they lose 50% of their selling ability will increase demand from buyers that will help in price appreciation.
The crypto analyst PlanB writes that 2020 halving will be like 2012 & 2016. As per his trustworthy stock-to-flow price model, he expects a 10x price growth in 1-2 yrs after the halving.

He has predicted that Bitcoin should be around $30,000 by the end of the year 2020.
#3. Oil Prices Sink 21-Year Low
Oil has plunged to two-decade low as the coronavirus crisis has frozen the whole world.
The price of oil has continued to fall even after OPEC and its counterparts decided a production cut in order to support the price.
As per Macrotrend's 70-year historical data, $10 price of crude oil has rarely seen.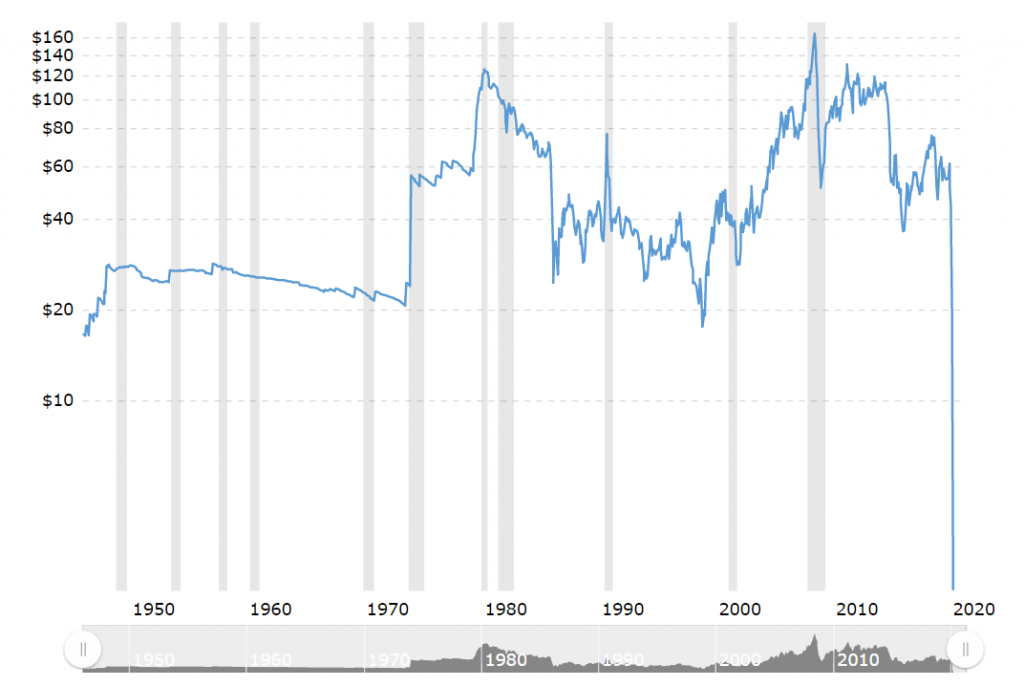 #4. Bitcoin Difficulty Adjustment
Cointelegraph writes that difficulty plays a key role in ensuring Bitcoin remains hard money.
Bitcoin's difficulty adjustment feature tells that now it's 8.5% more difficult to find new blocks.
Some analysts decode it as a bullish sign.
#5. Stock Markets Roar
In contradiction, stock markets across the globe continued to rise.
This is the second week that the stock markets continued to gain. Big stocks like Apple, Facebook are now being traded just below their all-time highs.
Bitcoin has shown a connection with stock markets since the stock market crash in March 2020. 
The market trend may impact bitcoin growth this week as well.