Key Take-Aways
Analysts expecting next level $8,000
Buyers will change the trend
Block reward halving can be a booster
After hitting a bottom at $3,700, bitcoin has mounted back to the new heights at $7,500 last week because of global markets also recovered a bit from previous crashes. Analysts are now positive for bitcoins to touch $8,000.
Not only bitcoins rose, but Ether also added gains to $189 and before a sliding to $182.50, while Tezos (XTZ) surged 12% to $2.37 before slashing to $2.23 later.
The Bitcoins are dominating the cryptocurrency market 64% with a market cap of $208.4 billion.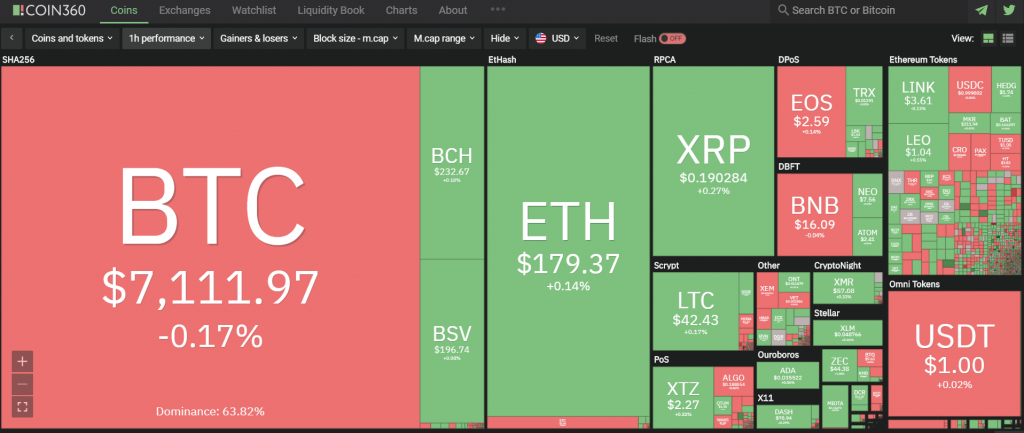 Market Indications to Reach $8,000
LightCrypto (crypto trader) has tweeted of the upcoming rally with expecting the market "feels like $8,000 is at hand".
LightCrypto mentioned the potential of new buyers "absorbing profit-taking and miner selling," will help bitcoins touch the next level.
There are other signs as well –
First of all, if you see the chart below (shared by the trader), he mentioned that $7,000 is the "decision point" for the market.
Bitcoin even today managed to remain above this resistance and it will continue to do so in the coming days that will add confidence for the next rally.
Bullish traders are focusing on the price above the $7,200 resistance level in order to reach $8,000.
Secondly, buyers are presently in an initial growth phase, and the buyer sub-set seems to grow to a point when the prices will naturally start to going higher.
Remember 2016's post block reward halving scenario? Bitcoin prices were skyrocketed after reward halving in 2016.
The year 2020's block reward halving is coming in May 2020.
Third is the TradingView's "Technical analysis gauges display" a Buying trend is going on, which is giving hope to upcoming rally. The last 1-month analysis is giving a "Buy" signal.
See the snapshot below.
These 3 trends are increasing investors' confidence that Bitcoin will hit $8,000 soon.
John is working as a professional news editor at GetIgnite. He is accustomed to finding daily reports. Therefore, this keen working and addiction towards his work, it helps him to find good news.