The Indian Defence Expo event is held from February 5 to 9, where more than 150 countries along with 30 Defence ministers are participating. In this mega event, India showcases its military might and latest defense equipment to the world. Major European and U.S defense companies have lined up to exhibit their modern defense equipment and have the plan to capture the Indian defense market. These leading defense firms supported the modernization drive of prime minister Narender Mondi where India plans to spend 250 Billion USD on up-gradation of its aging combat jets, military vehicles, battle tanks, submarines, army helicopters, and aircraft. The current Indian administration is focusing on expanding the defense manufacturing capability and pursing the foreign defense manufacturer firms to start their production in India under its Make it India initiative.The PM Modi aims to increase the security of India and create employment opportunities in the defense sector through increasing manufacturing in India.
Leading defense firms such as Lockheed Martin, Boeing co. and Airbus SE are expecting to cut Multi Billions deal under India's plans of modernization its defense equipment and reduce its dependency on imports. These defense firms are promising to set up their manufacturing firms in India with the collaboration of local manufactures.
According to a report of Reuters, Airbus has offered a partnership with the Tata group to produce C295W Military transport aircraft to replace existing Indian Air Force's, Avro Fleet. Furthermore, Airbus also signed a Memorandum of understanding with Adani groups to provide aircraft services in India and South Asia.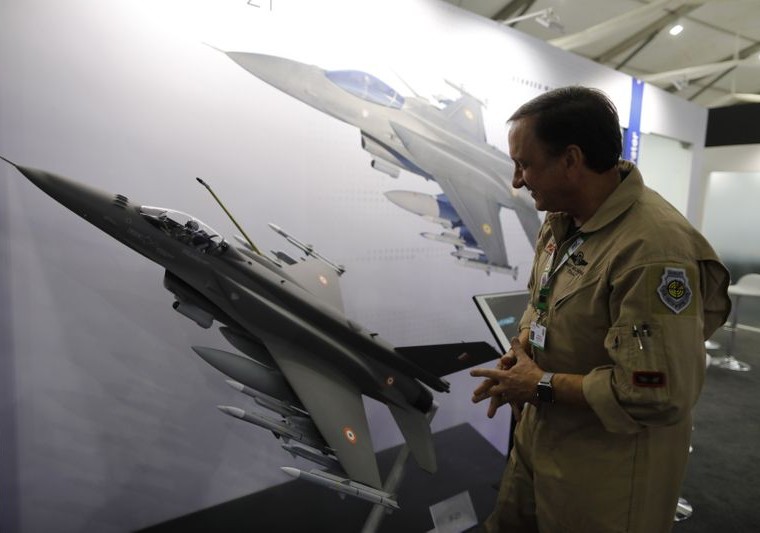 Lockheed Martin's F-21 at Lucknow Defense Expo.                                                                          Image Credit: AP 
The Lockheed Martin and Boeing also captured the attention with a huge exhibition of miniaturized versions of the latest helicopters and aircraft which they have offered to India.
India is a growing economy with a huge opportunity for trade and commerce. In the 2020 budget, the Indian government has allocated an estimated 3.37 Trillion Indian rupee for defense expenses. The major aerospace firms are planning to tap this potential defense market by agreeing with PM Modi's vision to establish their manufacturing firms in India.