The airlines are in poor condition due to the ongoing lockdown due to corona in the country. Flights have been canceled since March 25, which has led to the airline's earnings being burdened while companies are burdened. Due to this, GoAir has decided to cut the salary of the employees. GoAir employees will not get the April salary.
The airlines said that the second month of lockdown was going on. Hope you understand the circumstances well with all being safe and healthy. The lockdown in the country has been extended until May 17 due to corona infections. As directed by the government, GoAir has banned all flights and ticket booking till May 31. Therefore, it is not expected to start flights before June 1.
The airlines said there is no financial assistance from the government. However, we are in constant contact with the Ministry of Civil Aviation. The government has extended the countrywide lockdown to May 17, before the lockdown was extended till May 3.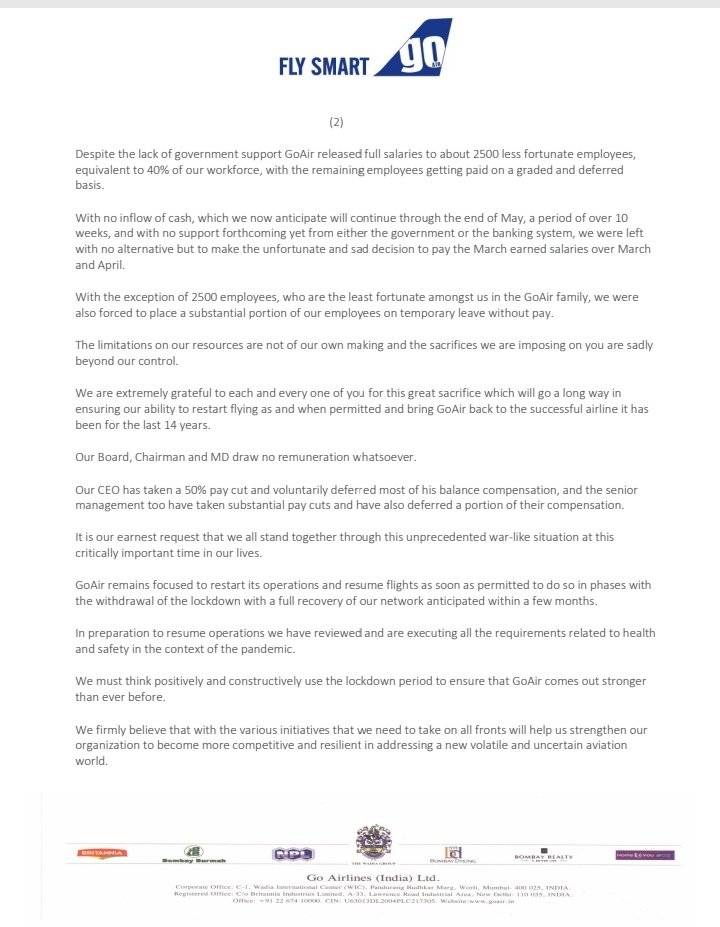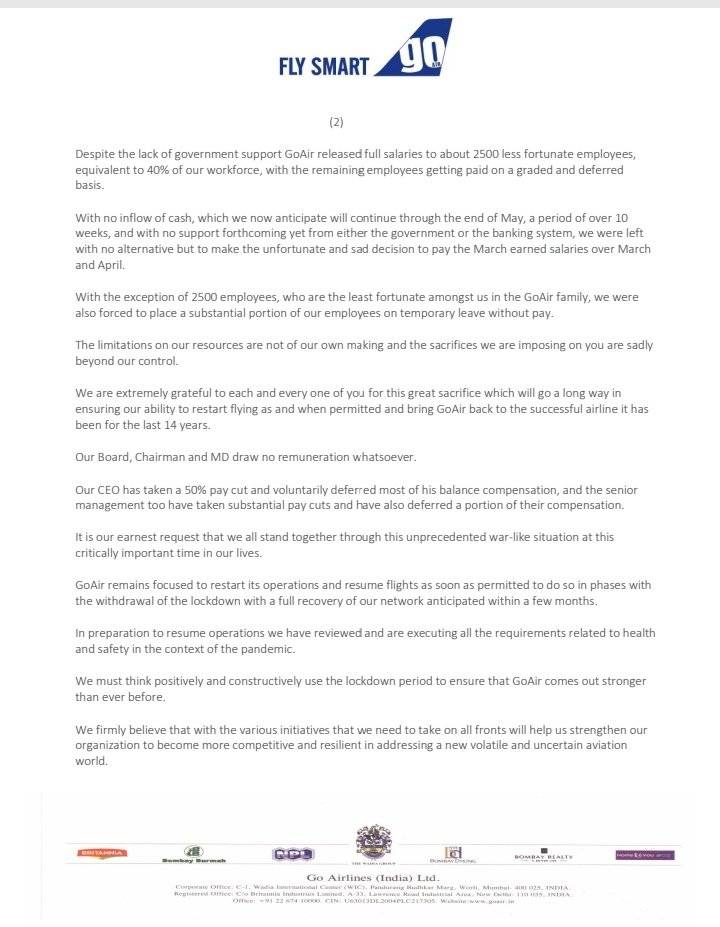 When the lockdown was announced from March 25 to April 14, most airlines had planned to start flights from April 15. When the flights were not started, the airlines had decided to send most of GoAir employees on leave without pay till May 3. SpiceJet had said that it would get the same salary as the day the staff worked.
Go Air gave passengers relief:
GoAir had assured its passengers that it would not charge any cancellation charges on cancellation or travel re-scheduling of tickets booked till April 30. The rule of not charging cancellation on tickets booked from March 8 to April 30 will apply. The rule will also come into force on the journey from March 8 to September 30.