While the global financial market is falling apart after the outbreak of Covid-19, the cryptocurrency market is on a boom. For the last couple of days, the top 10 cryptocurrencies are in the green zone and showing a positive sign to register a significant gain soon. And in this row, the Hive cryptocurrency registered an increase of 800% in its price just within eight days.
This digital currency came into existence as a fork of Steem blockchain after the CEO of popular Tron blockchain took over the control of this network. Hive was initially traded at $0.10 a few days ago in USDT pair. This digital currency gradually picked up the pace and touched an all-time high of $0.955. Along with the massive increase in the price, Hive also acquired a considerable market cap since April 22nd when it was last traded at $0.11. Currently, Hive has a significant market capitalization of $270,364,481, and it stands at 38th number according to a market cap of cryptocurrencies.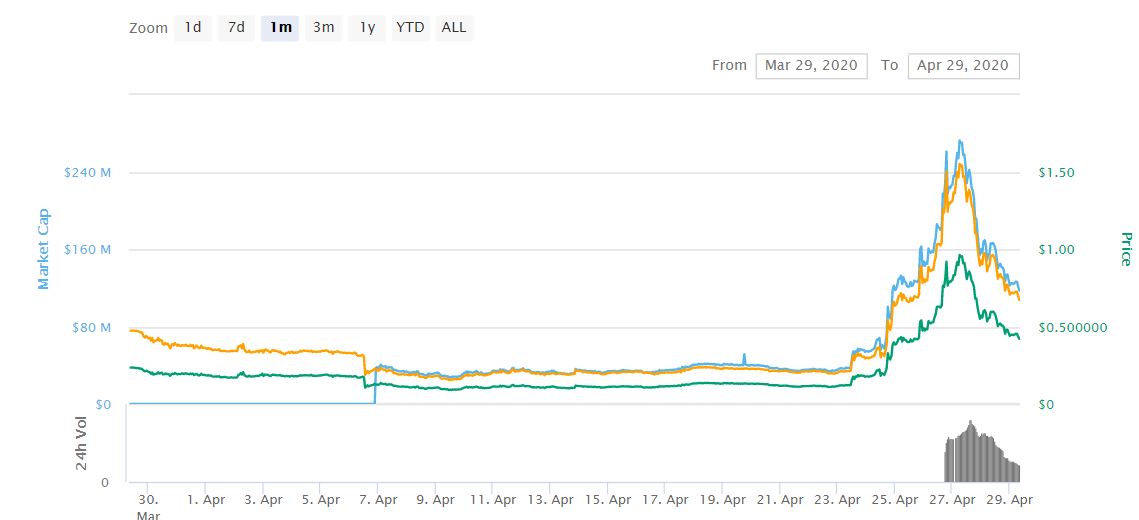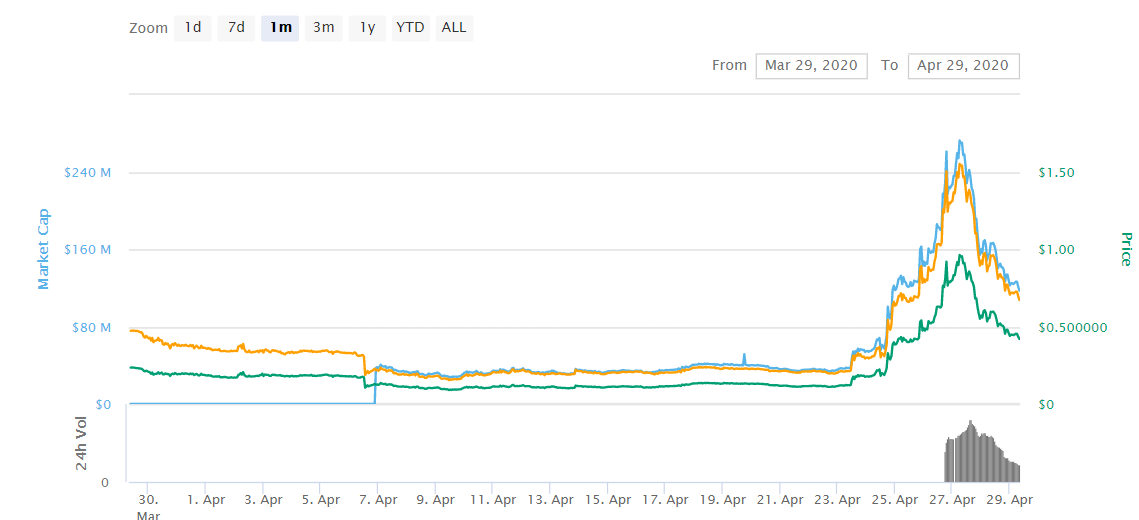 Source: Coinmarketcap
Hive price dramatic price increase also pumped STEEM the original cryptocurrency. It pushed the STEEM price to $0.228, with 39% growth within 24 hours.
There is numerous reason behind the sudden pump of this cryptocurrency. However, its listing on several international cryptocurrency exchanges is considered to be the primary cause that gives enormous raise to this cryptocurrency's price. This forked currency was recently listed on Huobi. Also, most of the exchanged that has STEEM distributed Hive in equal ratio after the fork happened.
Despite the insipid global financial market, the cryptocurrency is consistently rasing and expanding its market cap with a high increase in its adoption. Moreover, the institutional investors are considering cryptocurrency as a profitable investment during this time of the global financial crisis. Read a detailed analysis at the below link.
Bitcoin Demand would Increase Exponentially Post Covid-19: Analysts Forecast
John is working as a professional news editor at GetIgnite. He is accustomed to finding daily reports. Therefore, this keen working and addiction towards his work, it helps him to find good news.