Spotify is a popular name among music streaming service providers. With its dramatic increase in popularity in the music streaming industry, currently, Spotify retains millions of paying as well as free subscribers. Despite big names in this industry, like Amazon music Apple Music, Ganna, Spotify's gaining ground rapidly in many new markets with its luring features for paid and free users.
This Sweden based music company has recently extended its free subscription that offers access to its enormous database of music and podcasts of all genres. Despite the fact that free on free subscriptions has some limitations, they have uninterrupted access to all the music available in Spotify until they have a working internet connection. Besides, the free subscribers are subject to frequent advertisements as Spotify collects the revenue through ads to support the free streaming of music. This has lead Spotify to increase the number of subscribers exponentially. 
Paid users also have numerous advantages that make the tiny monthly subscription worth paying. Spotify users with paid subscriptions could download unrestricted songs and podcasts they want and access then without the internet anytime and anywhere. Furthermore, the paid subscribers will get rid of the annoying ads that pop up after every half an hour of music streaming. Considering the features associated with the paid subscription of Spotify, it excels in the big-name the field of music streaming. Along with offline play, you can access and create numerous playlists of your favorite music collection.
You can enjoy the songs and create a playlist on Spotify as long as you have an account. The free account poses no restriction on streaming music with a restriction on accessing a few premium features. However, if you have made your mind to leave Spotify or switch to another music streaming service provider and delete your existing Spotify account, we will get you through. Please follow the below mentioned simple steps to delete your Spotify account in few clicks.
Delete Spotify Account on Web Browser
Step 1: Log in to your Spotify account in a web browser.
Step 2: Click on the 'Help' option from the homepage.
Step 3: On the next page, you will find plenty of options related to issues with the Spotify account. Scroll down until you see the Account & Help, tap on 'Account Help.'
Step 4: You will be welcomed with numerous options. Scroll down to the bottom of the page and click on 'Close your account.'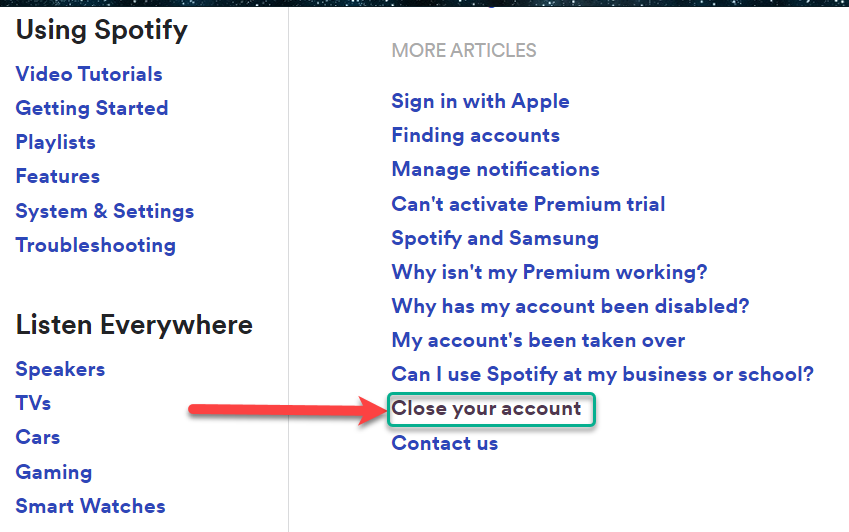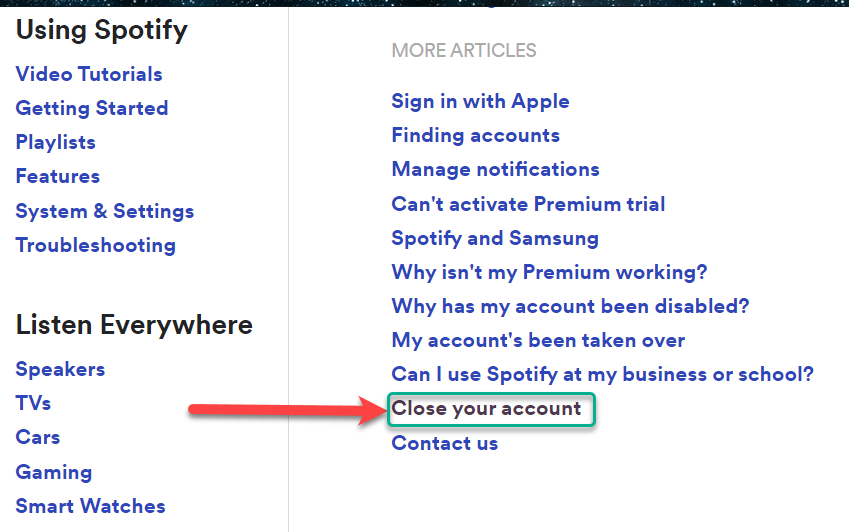 Step 5: On this window, you can opt for the deletion option according to the type of your account.
 If you are a Premium user, click on 'Get in touch with us here' to directly request Spotify to delete your account permanently.
If you are a free subscriber, click on 'Contact Form' to fill out a few simple details to get your Spotify account permanently close. 
Delete Spotify account on iOS & Android App
Spotify does not provide direct access to the delete Spotify account from its mobile application. Still, you can access the help tab directly from the mobile app to delete your Spotify account. 
Step 1: Click on the 'Setting' icon at the top right corner of the Spotify mobile app. 
Step 2: Scroll down to the bottom and click on 'Support' to access the account settings to request the permanent deletion of the Spotify account.
You can also click here to directly access the help page of Spotify and permanently delete your Spotify account.
The above steps would let you delete your every activity and saved details, including your favorite songs, playlist, download music, and everything else related to your Spotify account. Moreover, you will lose your username permanently. 
Spotify does not ask for payment to enjoy its services. You can keep your account and all of your saved playlist, also enjoy its services without paying a penny. In order to end the paid subscription, you can simply change your plan or 'Cancel Premium.' After cancellation of paid subscriptions, you would lose access to all the downloaded songs offline, but fortunately, It will retain all of your favorite songs and playlists.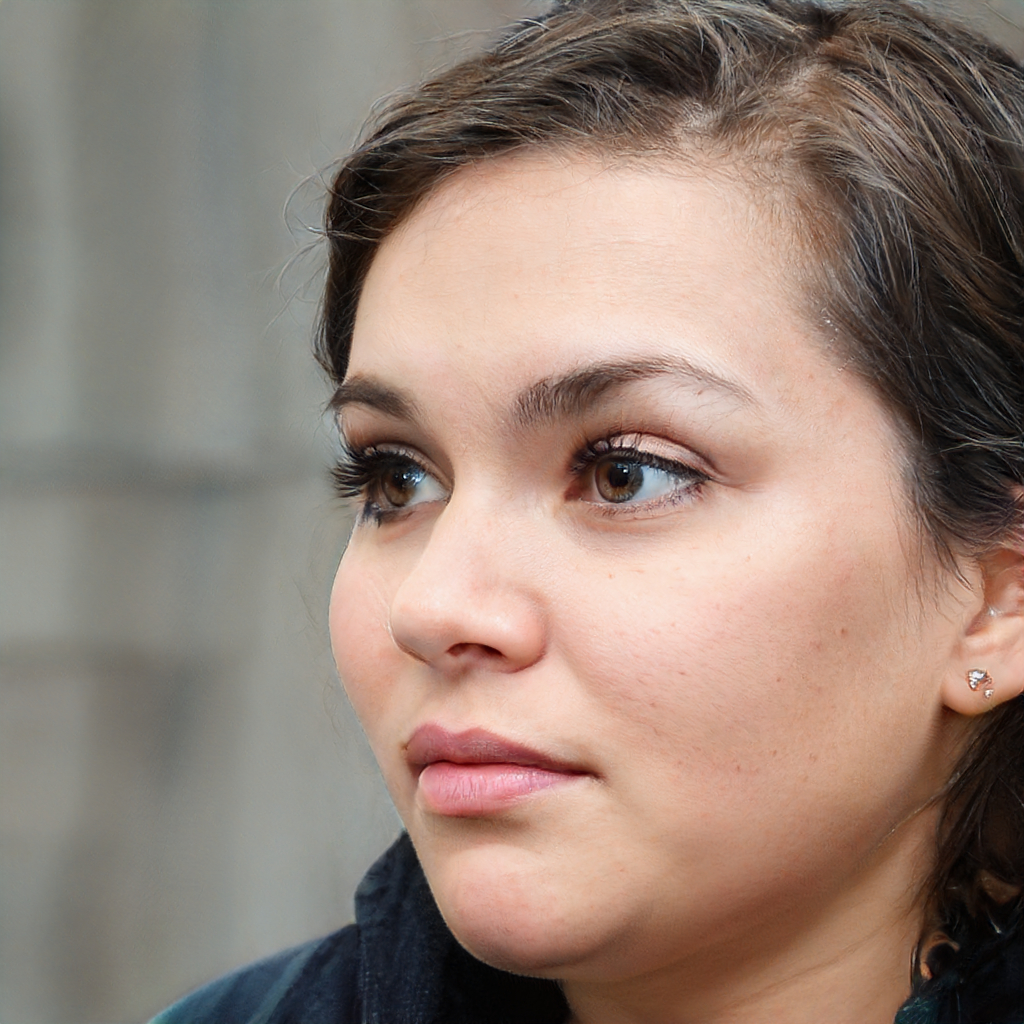 Manpreet is a news reporter at GetIgnite with a focus on lawmakers and federal regulators. She was previously the lead investigative reporter for the Tufts Daily.