The RBI blanket ban on the use of traditional banking system for transactions in cryptocurrencies had broken the backbone of crypto exchanges as well as blockchain-based initiatives in India. This RBI regulation on the use of INR for crypto led to some terrible impact on the crypto business. Crypto Exchanges such as Koinex and Coindelta decided to shut their business after confounding with tremendous trouble during the operation of usual business.
While the crypto was diminishing from the Indian market and leading crypto-based firms were wrapping their businesses, concluding that no hope is left for the survival of crypto, there were some people who committed to fight till a slight hope is left to sustain the crypto in India. We directly reached out to some assiduous crypto leaders whose perseverance and commitment immensely helped in nurturing the crypto businesses in India. We interacted with two key Individuals of Indian crypto sphere to know their thought about the roadmap of crypto in India after the Supreme court passed judgment in favor of the crypto community.
Nischal Shetty: WazirX
Nischal Shetty is a name every Indian crypto enthusiast aware of. He is an avid supported of crypto and noted blockchain influencer with more than 50K followers on twitter. His crypto exchange WazirX faced a blackout right after starting its business in India due to RBI's ban on the use of INR for crypto transactions.
Despite a major blow, he continued his work and introduced a P2P Engine to transcend the impact of the RBI ban and ensure a smooth transaction in Fiat to Crypto at WazirX, and that was notably an enormous success. We interacted with him to know his plans after the removal of the ban and what future holds for the Indian crypto community. He also runs a very successful Twitter hashtag #IndiaWantsCrypto to support crypto in India. 
According to WazirX CEO Nischal Shetty:
"We've been fighting this battle against RBI for almost 2 years. I've also been running a Twitter campaign #IndiaWantsCrypto for over 500 days urging our regulators and decision-makers to regulate crypto positively. This judgement is the victory of #IndiaWantsCrypto. It's big news for the Indian eco-system and will empower more Indians to participate in the crypto revolution. Moreover, with a population of over 1 Billion, India is a sleeping giant. This positive judgment will have implications on the global market. It will also encourage more people and institutional investors to enter crypto, and give a push to adoption. Now that banking ban has been lifted, we're confident there will be many more startups working on solving India related problems through crypto.
Due to the banking ban, Indians had to use P2P which was successful for WazirX. Now, crypto exchanges including WazirX will now be able to enable banking channel for fiat deposit and withdrawals. It will now be even more successful as it's more convenient for users to cash in/cash out of crypto. I'm sure that Indian crypto exchange volumes will grow by 10x".
Sumit Gupta: CoinDCX
CoinDCX is among the crypto exchanges that sustained the RBI attempt to shut the businesses dealing in digital currency. Nevertheless, the decision was a setback for this crypto exchange, but it did not manage to throw cold water on the ambitions of Sumit Gupta, the founder of CoinDCX. Currently, CoinDCX is one of the major crypto exchanges with more than 27K active traders and more than $10 million trading volume on a daily basis.
Sumit Gupta shares a vision of spreading and encouraging the adoption of crypto in India through educating people about its potential benefits and advantages. His company is aimed to spend a considerable amount of funds on spreading awareness through initiative #TryCrypto. During our interaction, Sumit Gupta revealed his thoughts about the adoption of crypto in India and how his firm will help add more people with the blockchain revolution.
According to CoinDCX CEO Sumit Gupta:
"While the Supreme Court judgment is a landmark victory, this is just the beginning of a very long battle. In just one week, post the uplifting of the banking ban, we witnessed 10X growth in our sign ups! It shows that there is an unprecedented demand in India for digital crypto assets. 
While I am positive different companies in this space have different ideas about their own growth, we at CoinDCX are attempting to onboard nearly 50 million Indians into crypto. This will be done by our initiative #TryCrypto where we have invested $1.3 million which includes funds allocated towards educational initiatives, seminars, and online courses (15%); roadshows and awareness campaigning (25%); meetups, community events, and community engagement (25%); and to product trials (35%).
We believe that education is the first step to adoption. In a bid to raise awareness, we are also starting DCXlearn, a full-fledged crypto learning program. DCXlearn will consist of an online learning program along with massive open online courses (MOOCs).
As far as the benefits are concerned, with great clarity in regulations, Indians will be encouraged to trade more in their homegrown exchanges, which will help us achieve the $5 trillion economy mark".
The Reserve bank of India's decision to prevent the traditional banking system from providing any support to the firms involved in digital currencies was proved to be a major setback for crypto business based on India. For many firms, the decision meant as an end of their business, but there were some individuals like Nischal Shetty and Sumit Gupta who were not ready to bow down against this discriminatory ban of RBI. Instead of blocking their ways, the tremendous challenges caused by the RBI ban inspired them to work harder. Consequently, their crypto businesses are still flowering, and they are a source of inspiration for the people who want to try their luck in the blockchain industry.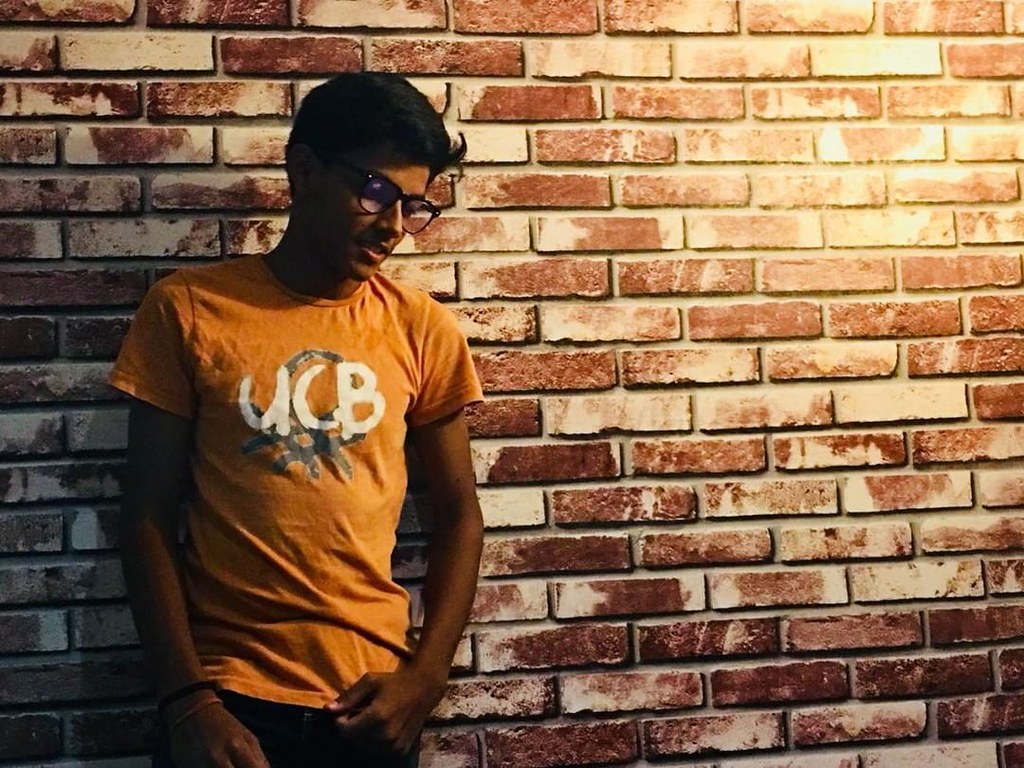 Dev is a Digital Entrepreneur and keen follower of the Crypto and Blockchain world. He has spent five years working as Digital Marketing Manager where he helped finance professionals and Fin-tech startups build an audience and get more paying clients online.
Dev enjoys exploring the latest technology and news related to Fintech world. He is a go-to person with a positive attitude towards life.